Mustard Gas Leak Detected At Army Chemical Depot In Pueblo, Colo.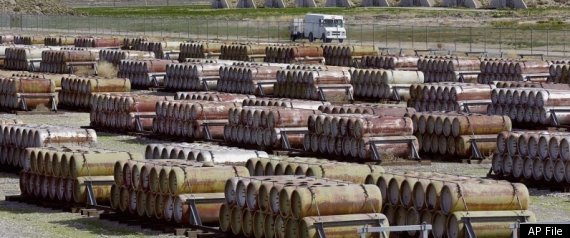 DENVER (Reuters) - Mustard gas vapors were detected seeping from a chemical weapons depot in southern Colorado on Tuesday, but no one was sickened or injured, the U.S. Army said in a statement.
Workers at the Army Chemical Depot in Pueblo, Colorado, detected the vapors during a routine monitoring operation.
As a result, workers installed an air-filtering system on the earth-covered igloo where the gas is stored to supplement a similar containment system already in-place, the military said.