Record-Breaking Heat Continues To Broil Midwest And South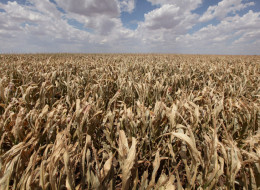 WASHINGTON (Reuters/Wendell Marsh) - Record-breaking heat continued to broil central and southern states on Tuesday as Tropical Storm Emily threatened to dampen the Southeast, forecasters said.
The National Weather Service has issued excessive heat warnings for Texas, Oklahoma, Arkansas, Louisiana, Mississippi, Missouri, Tennessee, Kansas, Nebraska, Illinois, Iowa and Arizona.
Heat advisories were issued for an additional seven surrounding states.